Construction Works Started for Trevi 3 - Work Status in June 2022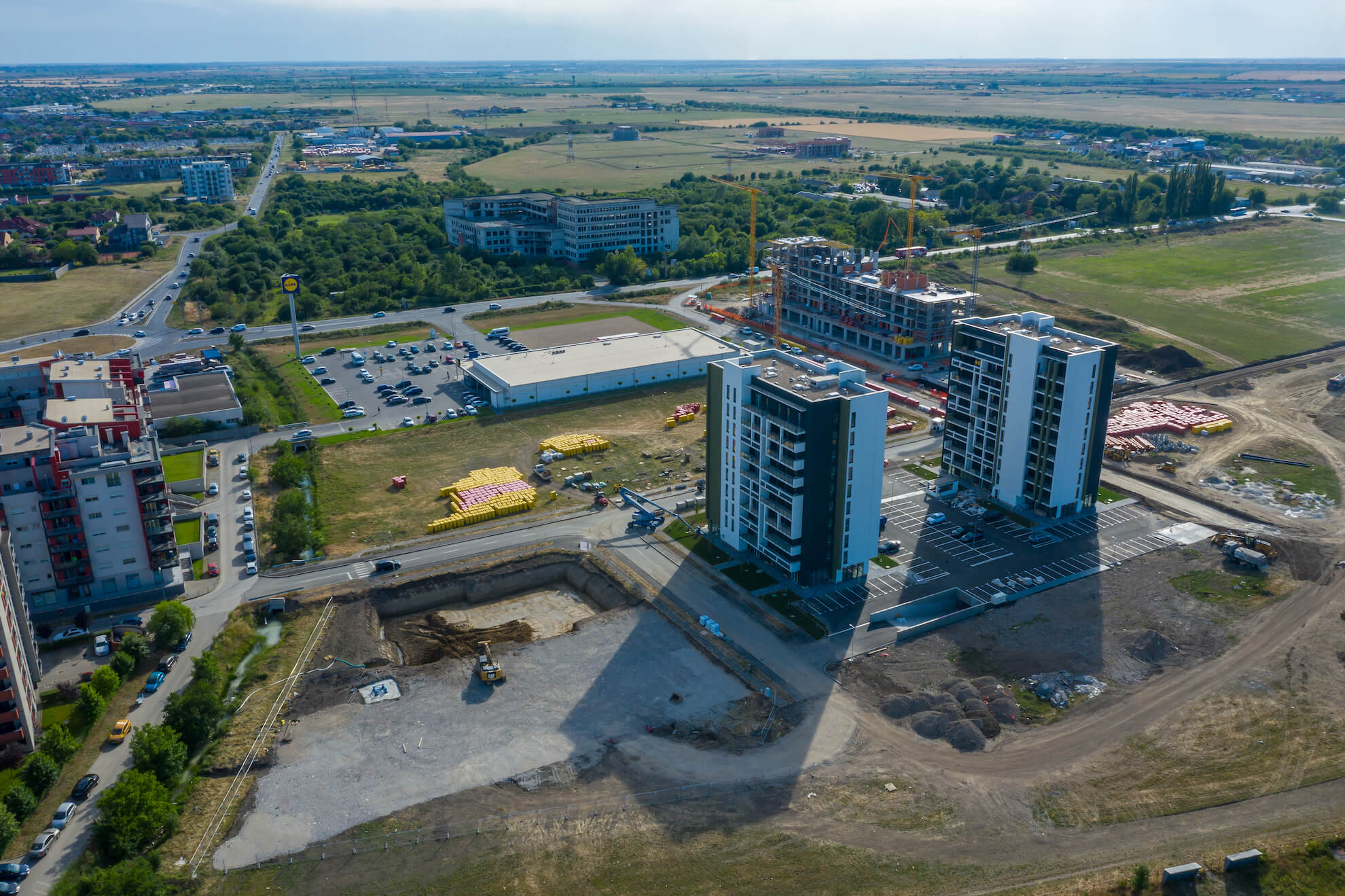 Trevi 3 building is part of the TREVI building cluster, where the first two buildings have been completed and the apartments are being handed over to the customers. Construction of the Trevi 3 building was started recently, the land is being prepared for the foundation works.
At the same time, the outdoor areas of Trevi 1 and 2 have been arranged, the parking lot is completed and the green areas are outlined.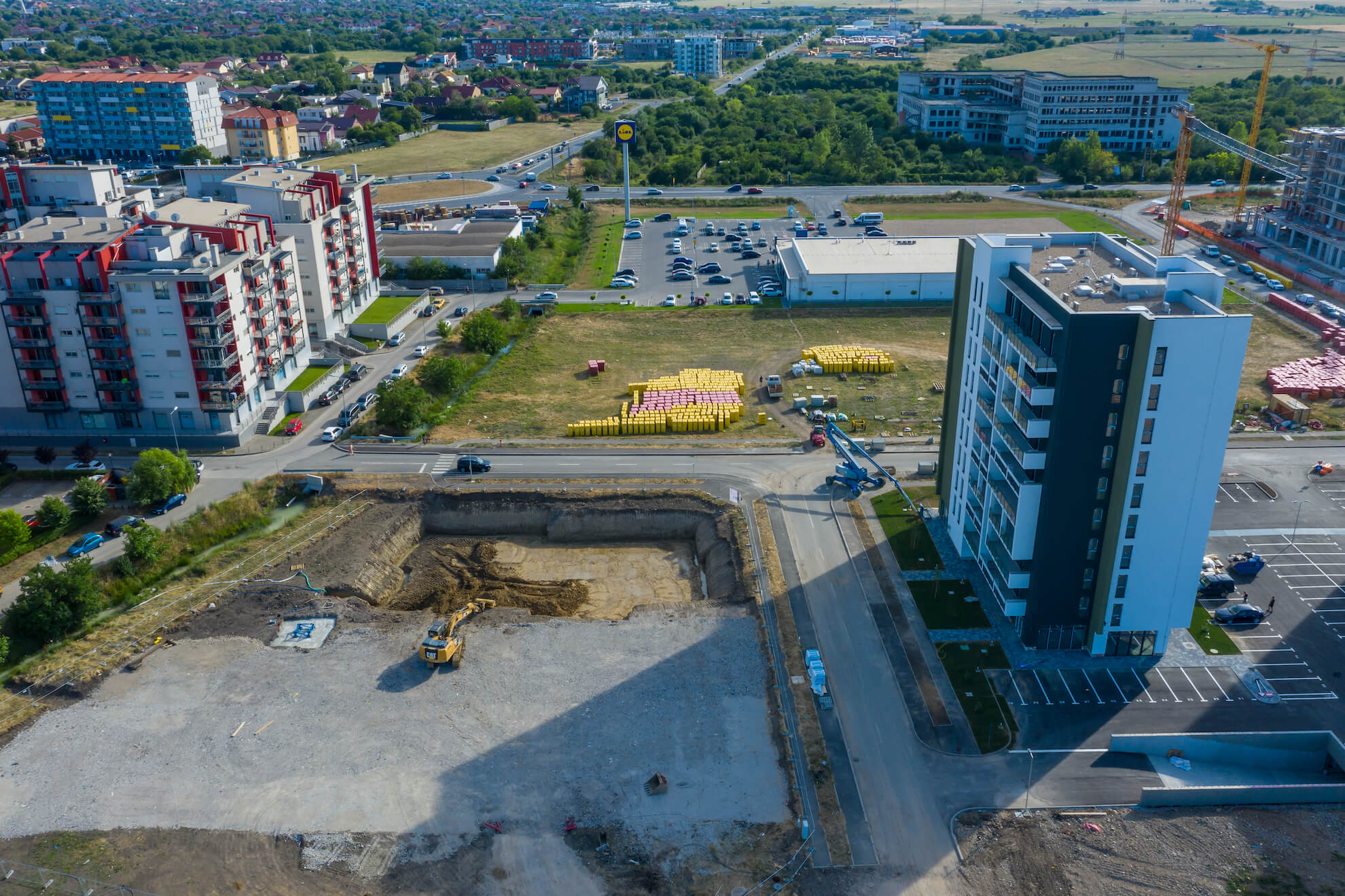 We also continue the infrastructure and utilities works for the next stages of development, together with the construction of the GF + 8F and partially GF + 4F building. This building will have 116 apartments, 2000 sqm of commercial spaces and 198 parking spaces. This building is sold entirely.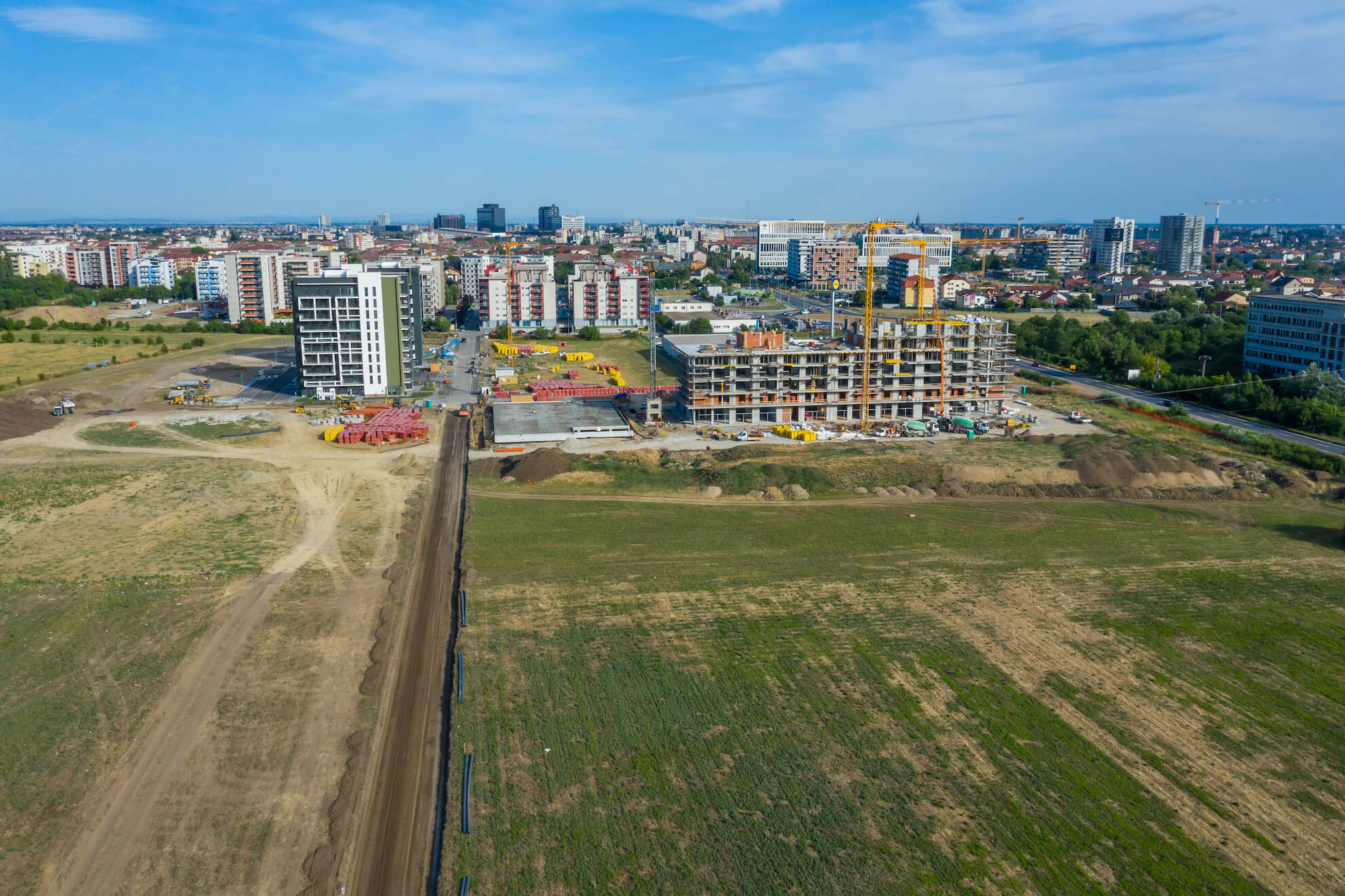 In the Trevi 3 building we have the following available units for sale:
9 one-room apartments
16 two-room apartments
21 three-room apartments
1 penthouse
For more information about the status of the works, available apartments, and scheduling for a site visit, you can contact us at +40756191115 or by e-mail at: contact@ateneo.ro